---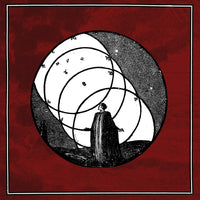 SOLD OUT. REPRESS PENDING.

THIS RELEASE IS PART OF THE 2019 GILEAD MEDIA VINYL SUBSCRIPTION CLUB.
The next in a series of collections that compile tracks from various EPs, splits, etc.  Ceremonies of Repetition includes all tracks from The Sacrifice EP, To The Chaos Wizard Youth EP, and the Baton Rouge, You Have Much to Answer For EP.
Everything was recorded by James Whitten. Everything was mastered for vinyl by Adam Tucker.
"Repetition" will be packaged in a thick, stoughton gatefold jacket and include a 16-page booklet. Similar to the Summit & Tyrant 2LPs we repressed. It will be pressed in New Orleans at NORP. First pressing limited to 500 copies in the US. Folks in the UK & EU & Asia can order from Feast of Tentacles.
Tracklist:
A 20:36
I Hate Myself and I Want to Die 4:03
New Orleans is a Hole 8:24
Pill 3:01
Eulogy 5:08

B 16:23
The Unnamed Path 6:27
Skinwalker 3:46
The Witch Cunt 6:10

C 20:21
Helen Hill Will Have Her Revenge on New Orleans 7:43
I Believe Because It is Impossible 3:43
Baton Rouge, Louisiana 8:55

D 20:42
Out of the Mouth of a Fool 6:27
By Every Hand Betrayed 8:00
Sifting 6:15